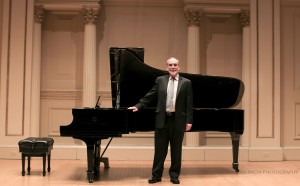 I started piano lessons when I was over 60 years old. Being an older adult beginner pianist has been a delirious adventure of discovery, joy, frustration, glory, aches and pains.
It is hard to balance such time-intensive activities as learning an instrument and writing. Until now I have given the piano priority, because of my age. My tutor has been playing for over 20 years. Her fingers flit across the keys with deft precision and economy that I do not have 20 years to attain.
Creative Expression
Both writing and pianism are forms of creative expression. Playing the piano may not appear creative, since we perform music that was (usually) written by someone else. But when you perform for others, every nuance of dynamics, pace, pedal, facial expression and bodily motion is part of the unique experience that you create for your audience.
You Can Do This Too
I read a post from a guy in his 30's asking if he was too old to learn the piano. He had had "a few years" of lessons at school, but fretted that too much time had passed. I am in my 60's and have a modest Bach, Beethoven and Chopin repertoire after just 15 months. If your heart is in the right place you can do this too, no matter how old you are and how little you know when you start. The rewards are life-changing.